Hot Sale:Hot Sale:LUM series superfine vertical mill, the introduction of advanced German technology; intelligent control; a large-scale grinding equipment breakthrough in superfine powder processing capacity.
LUM ultra-fine vertical mill is developed based on 30 years of experience of grinding equipment. Integrating superfine grinding, selection and conveying together, it is a superfine milling professional equipment. Its technical parameters, mechanical properties and quality of finished products can meet the clients' requirements for high-end products.
Model
Capacity (t/h)
Fineness(mm)
Power of the main motor(KW)
LUM1125X
5~14
Generally in 0.045-0.02, the finest can reach 0.01.
250
LUM1232X
7~16
315
LUM1436X
9~18
355
Mill Gallery: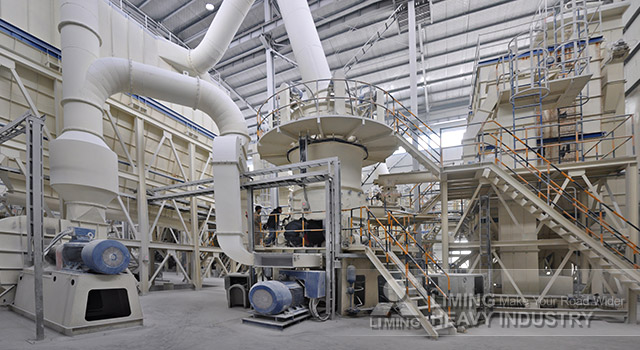 1.Excellent finished products quality: low iron content, high whiteness and cleanliness of finished products; the output fineness of first grinding can reach 650mesh while 3250mesh through the second selection of powder.
2.Safe and efficient operation, no need of human intervention; Independent grinding roller lubrication station, both to fully lubricate and prevent oil leakage.
3.Advanced technology: finished fineness in the selected range can be achieved; in the production of the same fineness, the energy saving is 20%-30% compared to the ordinary mill, and the reproducibility is very high in multi variety production.
4.Convenient maintenance and environmental protection: Less wear and tear, long life, convenient and quick, reducing downtime losses; less vibration, low noise, good overall sealing, no dust overflow, clean and environmental protection.
The main motor drives the millstone to rotate through the reduction box, meanwhile, the air flow gets into the mill through air intake. The materials come out of the screw feeder and fall on the center of the millstone, and then they will move from the center to the edge of the millstone under the affect of centrifugal force. When they move across the grinding zone, they will get grinded by the rollers.